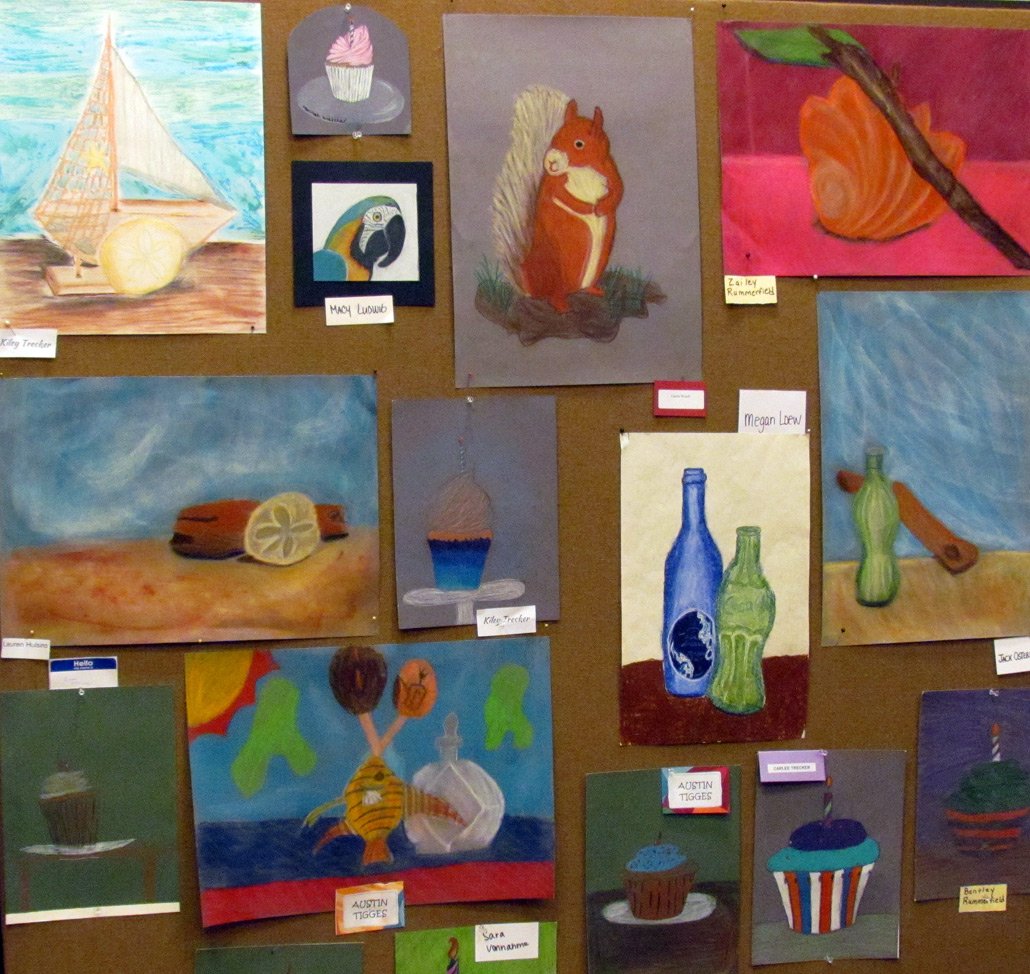 Art Explorations -- Kindergarten - 3rd Grade

The primary goal of Art Explorations is to help students develop improved skills in art with fun introductions to basic principles of art, color theory, and material handling. Every year is a little different with the same goal in mind: For students to have fun with art while learning the basics through many media.
Art Explorations is available for grades Kindergarten-3rd. Classes meet weekly September – November 2019 in the Fall and January – March 2020 in the Spring. Class size is limited to no more than 10 students per session. The cost is $60 per month, which includes everything – supplies, materials, consumables, etc. There is no separate materials fee. This year we will be exploring drawing, chalk pastel, watercolor, paper mache, acrylic paint, and printmaking.
Class Fee: $60 per month (includes all art supplies and materials). Class size is limited to 10 students.


| | |
| --- | --- |
| Art Explorations - Kindergarten – 3rd Grade | Dates |
| Session 1 Tuesdays, 4 – 5 p.m. | Sept. 3 – Nov. 19, 2019, Jan. 7- Mar. 24, 2020 |
| Session 2 Wednesday, 4 -5 p.m. | Sept. 4 – Nov. 20, 2019, Jan. 8 – Mar. 25, 2020 |